Raven has offered world maps for many years. Our most popular style shows elevation tints, and we also publish a traditional world political map, emphasizing nation states. Our newest world map shows world vegetation patterns.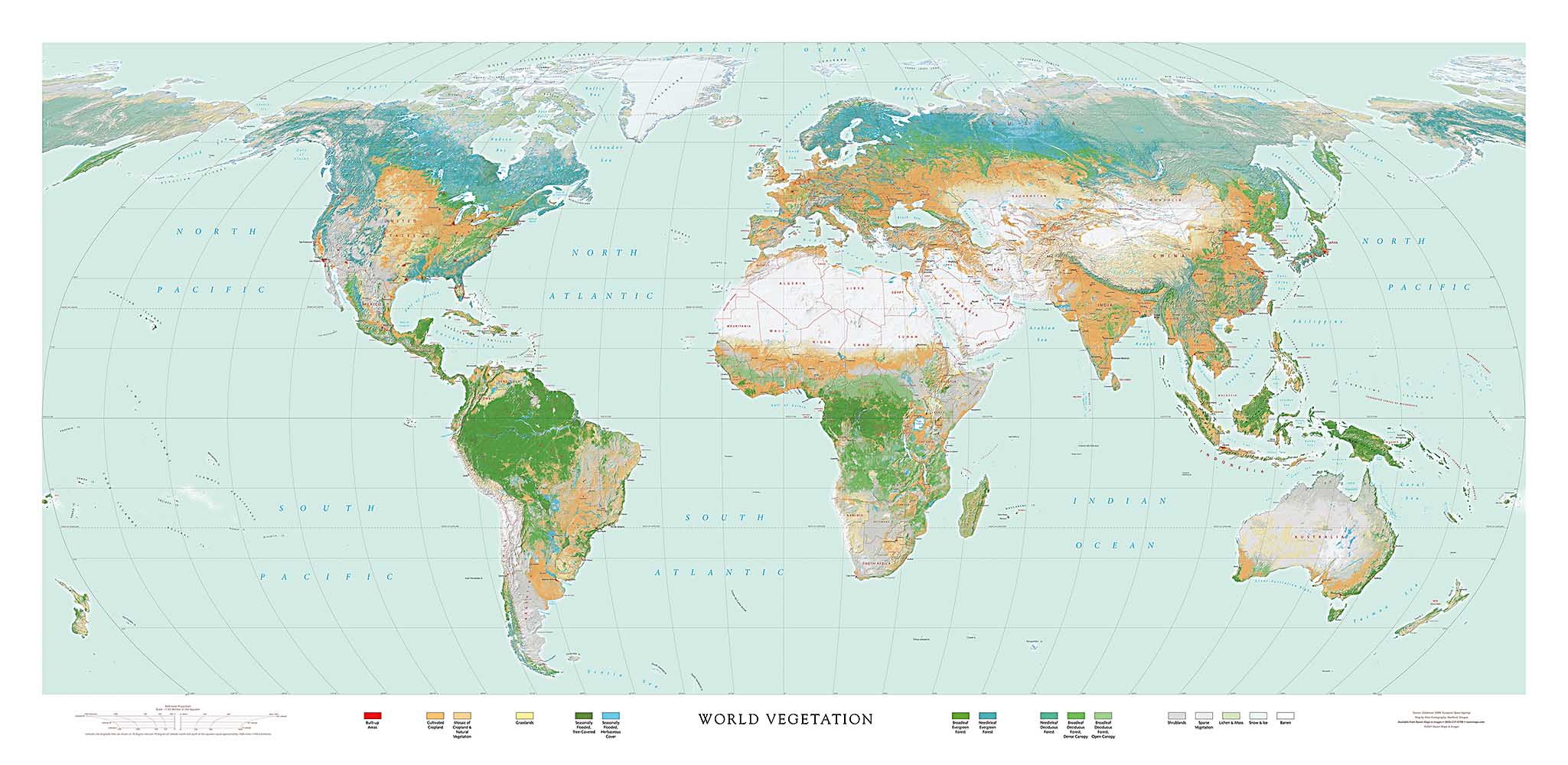 It is built on the same Robinson projection, but not extending to Antarctica. There is no vegetation to show there; trimming that area off gives a more manageable map sheet and eliminates unavoidable high latitude distortion of shape.
The World Vegetation Map takes advantage of advances in high-resolution satellite data interpretation to show truly remarkable detail that is of particular interest to specialists, but it brings a great and unexpected benefit: detailed vegetation clearly reveals landforms and landscape patterns that elevation tints and shading barely show, or miss entirely!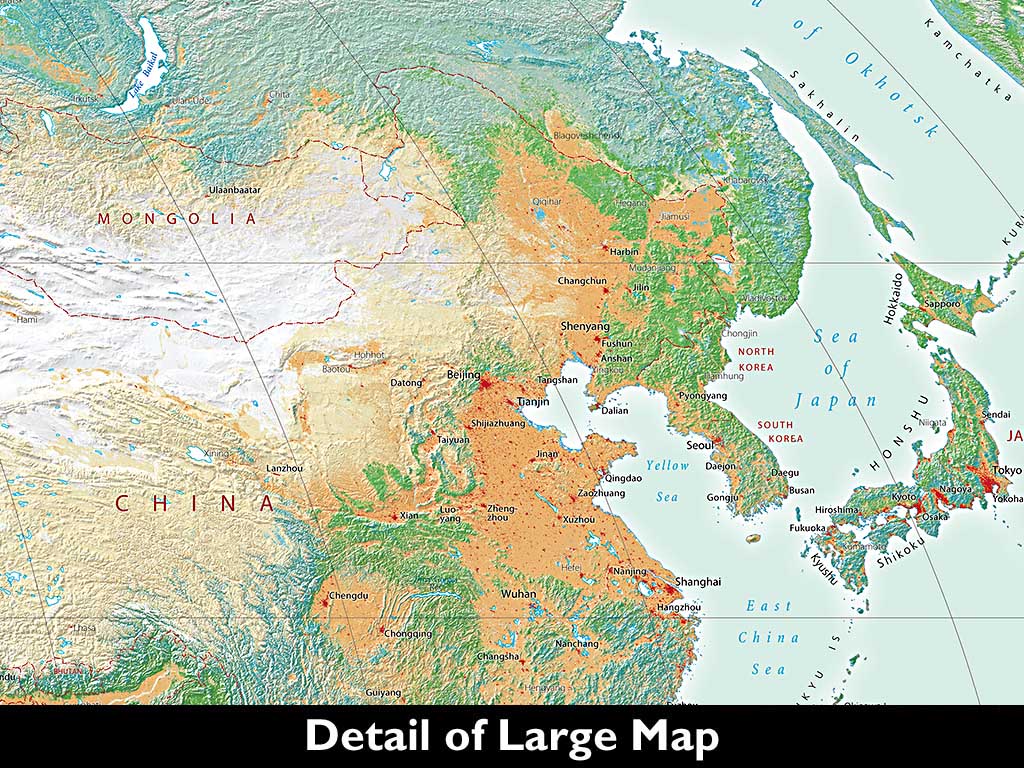 There are fascinating patterns to see everywhere. Perhaps the most striking at first glance is the vast extent of barren and sparsely vegetated lands; a close second might be the concentration of evergreen broadleaf forests in the Congo and Amazon basins (the pattern of forest-clearing along the roads in both areas is perfectly clear, even at this small scale of about 500 miles to the inch).
The thousand mile expanses of larch forests in eastern Siberia was a revelation to us. So was the intensive irrigated agriculture in Central Asia (explaining the disappearance of the late Aral Sea). The combination of built-up areas with cultivated land in Europe, China, and the Indian sub-continent conveys their high population densities.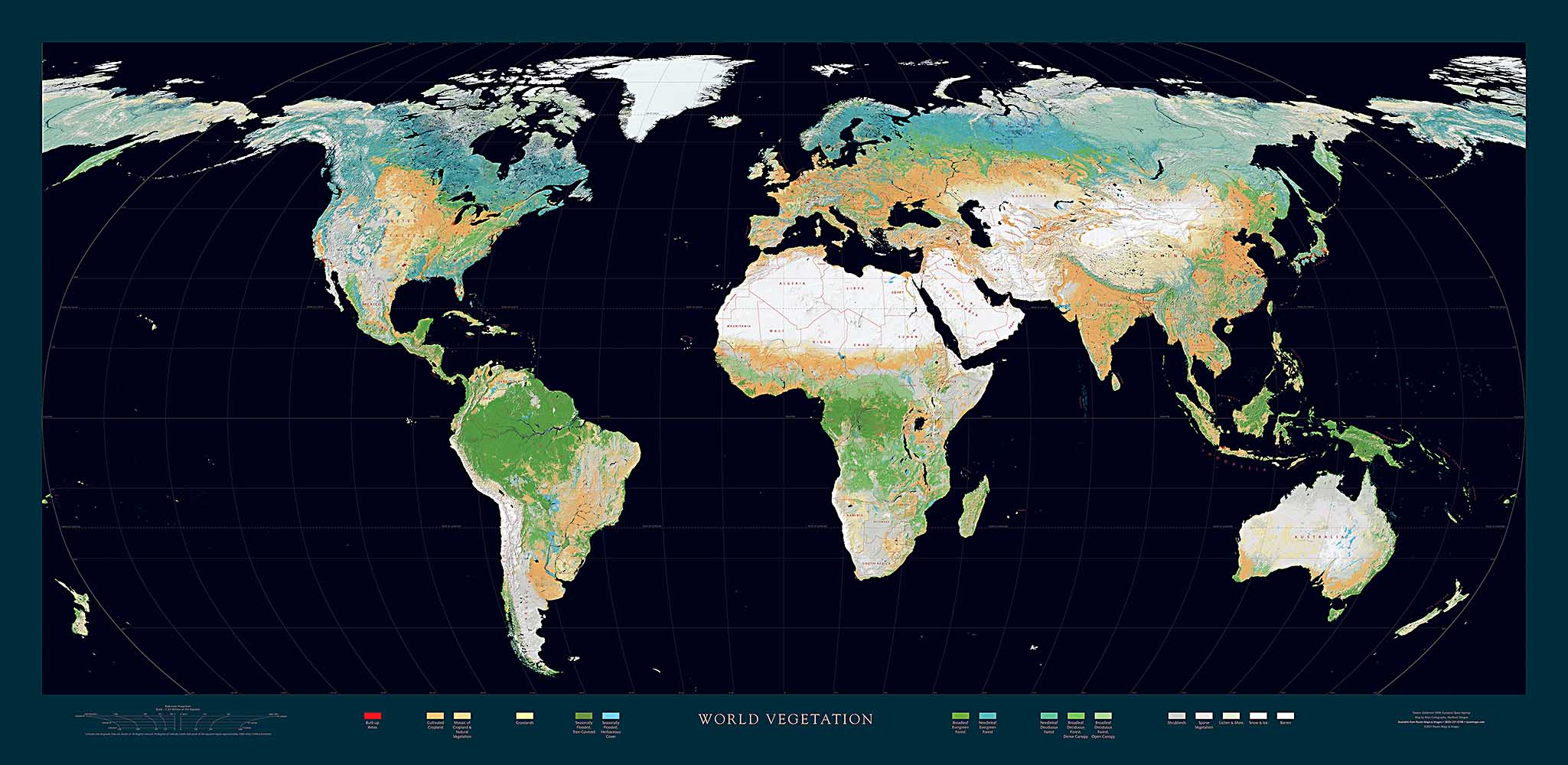 The Raven World Vegetation map comes in two styles. The conventional light-blue ocean version includes very detailed names; the "black-ocean" version focuses on the vegetation colors themselves for a more dramatic presentation.