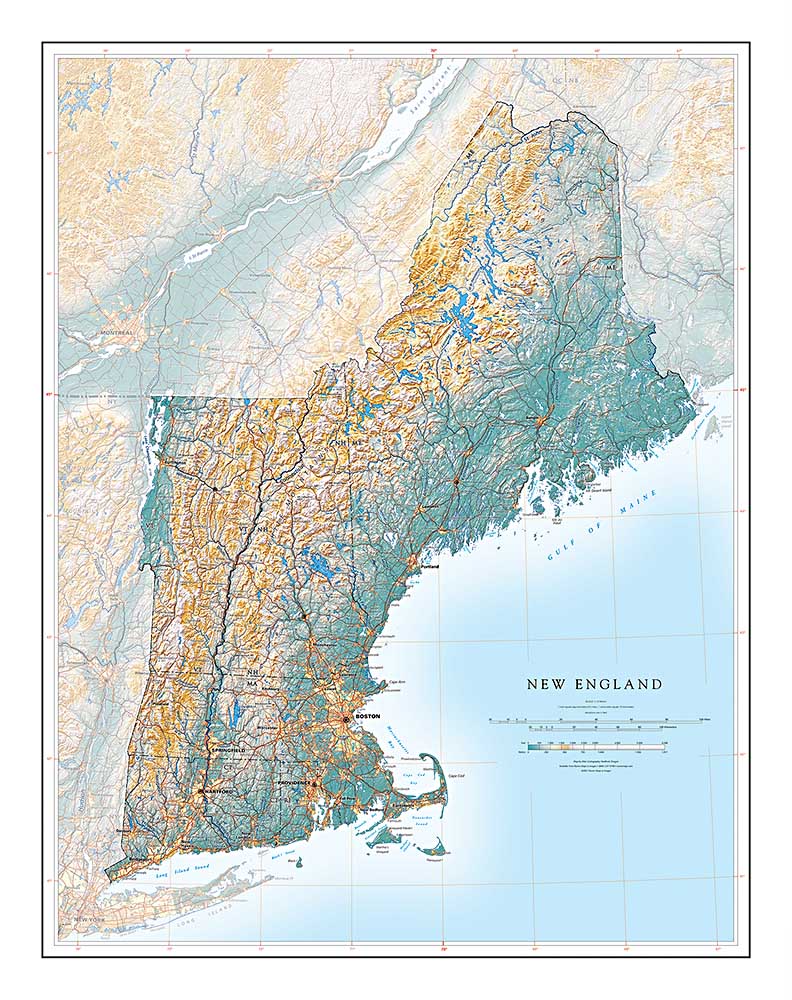 NEW ENGLAND IN CONTEXT

It's a long way from southwestern Connecticut to Aroostook County in Maine, but it is also all New England. As physical geography, the whole region amounts to the United States' northernmost Appalachians with their related coastal lowlands. The mountains continue through Quebec's Gaspe Peninsula, and on out to Newfoundland.
New England's western political border follows the Taconic and Green Mountains along the Hudson - Champlain Trough. That lowland is the local portion of the Great Valley that runs through the range from central Alabama to its northernmost expression in the Saint Lawrence River Valley. The parallel Connecticut River Valley is a defining feature of Western New England.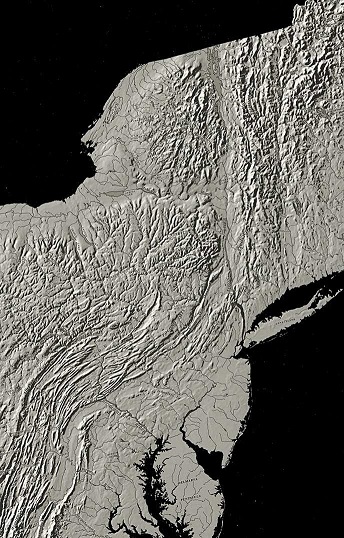 The whole region is appropriately termed "rock-ribbed". Its ancient Appalachian core has been carved by the latest glacial advances of some 20,000 years ago. Our present interglacial phase has filled its lowlands with glacial debris and water features at all scales, while rising sea levels have turned former coastal valleys into New England's innumerable bays.

In terms of human geography, New England has been a predominantly maritime economy from its earliest English settlement, with strong commercial ties worldwide. Aside from the Connecticut River Valley and the Lake Champlain region, its farmlands have been most significant as a source of farmers for more promising lands further west.

The terrain offered better opportunities for water-powered industry, and water-transported logging. The historic accident of dissenting Protestant settlement in Massachusetts led to New England's early preeminence in education, and thus in America's collective historical traditions.